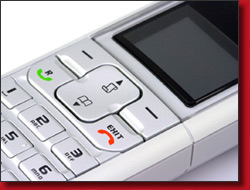 Since 1992, our placement professionals have been linking quality candidates with northeast Ohio's premier manufacturers.
ADVANTAGE TSI specializes in the placement of engineers, designers, drafters, technicians, laboratory technicians, chemists, biologists, and IT professionals. Please see our complete list of disciplines.
As a candidate seeking temporary contract positions or full-time direct employment, ADVANTAGE TSI exposes you to the best available opportunities. We approach the business with the belief that we answer to two clients; our company in need and our candidate seeking new employment challenges.
Our caring, patient attitude, in-depth industry knowledge and desire to please both client company and candidate drive our company's success.
Mechanical Engineering
ELECTRICAL ENGINEERING
DESIGN
* Product
* Facilities
* Machine
* EM
* Tooling
* Process
* Manufacturing
* Quality
* Structural
* I&C
* Facilities
* Control Systems EM
* Hardware Design
* PLC/ Operator Interface
* Machine
* Tooling
* Electrical
* HVAC
* Mechanical
* Product
* I&C
* Facility/Space Planning
* Piping
* Structural
* PCB
TECHNICIANS
SOFTWARE ENGINEERING
PUBLICATIONS
* EM
* Test
* Electronic
* Field Service
* Laboratory
* Design, Develop, Test
* QA
* Programmers
* Systems Analysts
* Integration
* Networking
* Technical Writers
* Illustrators
* Desktop Publishers
* ISO 9000 Spec.
OTHER TECHNICAL DISCIPLINES
* Our range of disciplines is always increasing relative to the needs of our clients. If you are unsure of our ability to place you...........we welcome your inquiry.
| Return to Top |